An Incredible Donation from the Turin 4-H Club
December 1, 2022
Special thank you to the Turin 4-H Club, who hosted a Charity Auction in support of the Pediatrics Department at the Chinook Regional Hospital.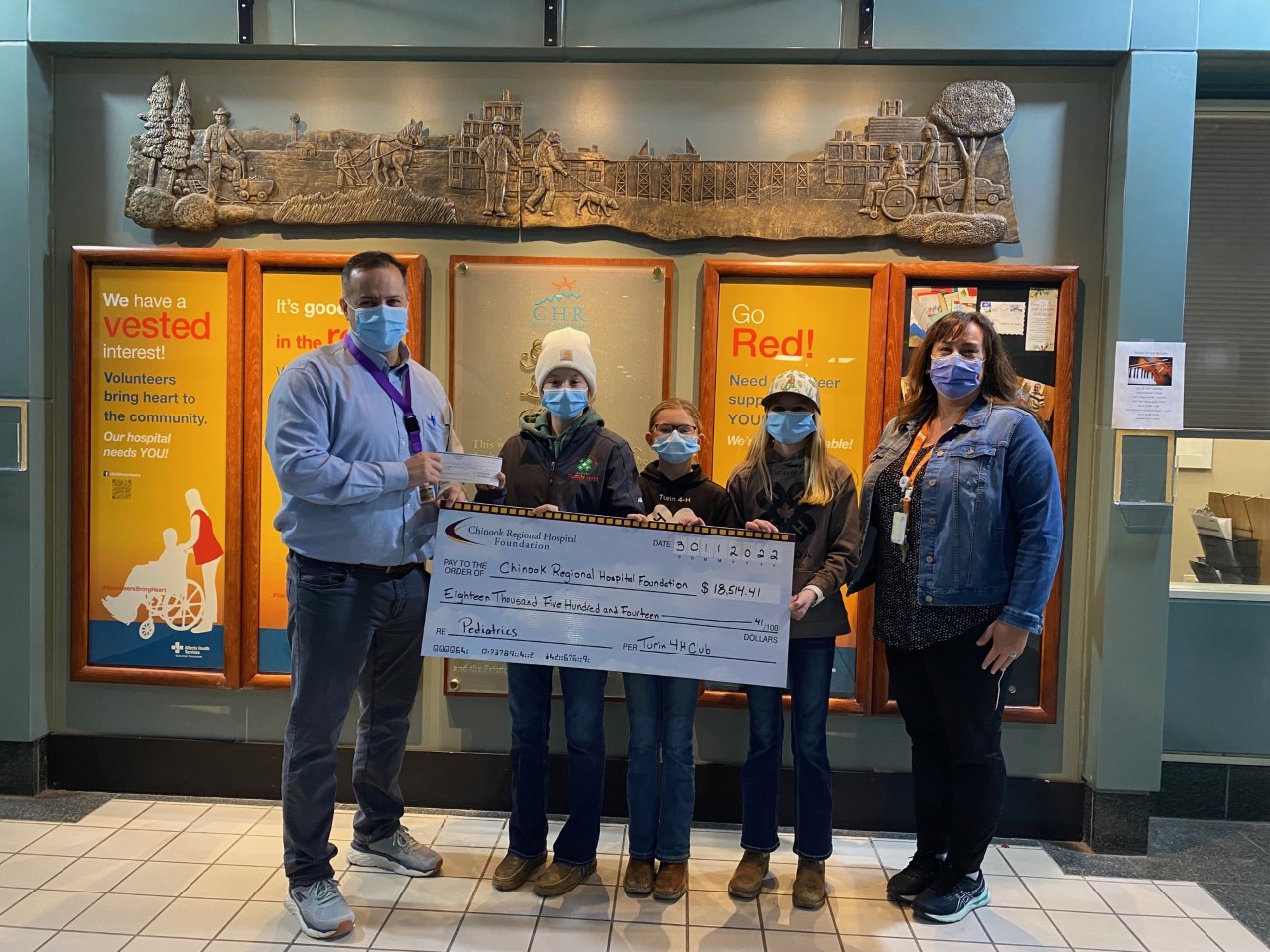 (4-H Club of Turin)
Established in 2019, the Turin 4-H Club currently has 43 members, whose aim and mission are to give back to their community and make the world a better place. To do so, they raise lambs from April - June, and then auction them off.
With the support of the companies and individuals below, they raised over $18,000 at their auction, and chose to donate proceeds to us.
Thank you to all involved; the club, the community and all their supporters.
Southern Alberta Livestock Exchange
Turin 4-H Club