Lights of Hope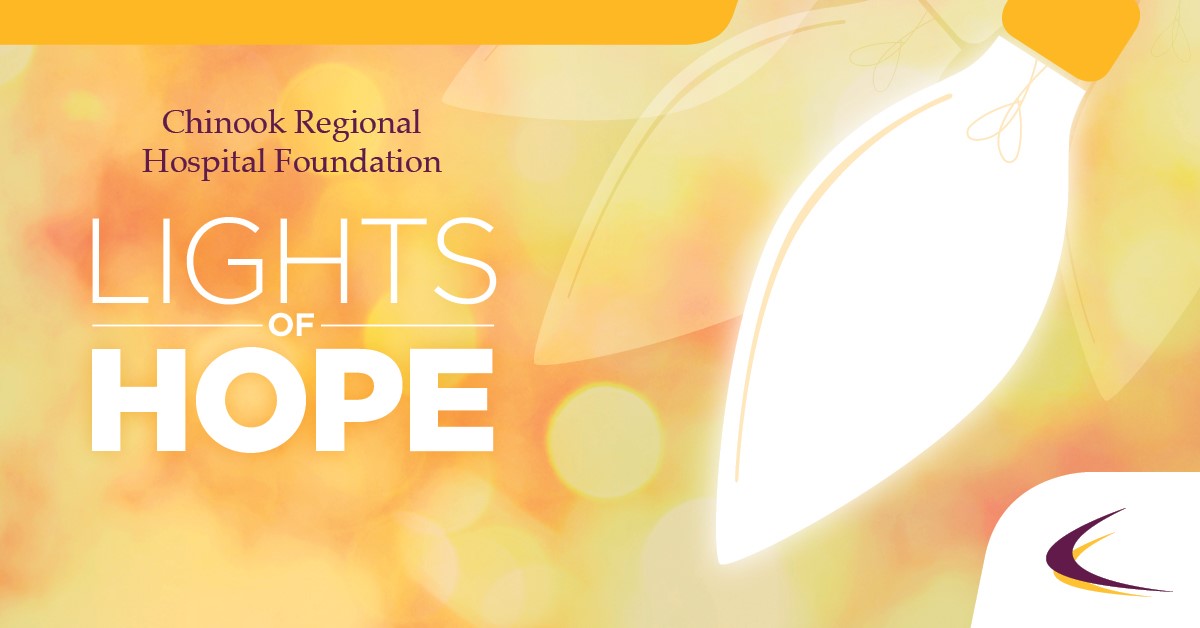 Make a donation this holiday season in honour of a loved one, family member, health care professionals or in memory of someone dear to you. This annual December tradition brightens the Chinook Regional Hospital and proudly shows that giving and generosity in our wonderful community is alive and well. Thank you for celebrating the spirit of giving by honouring your loved ones.

In 2021, the Lights of Hope Campaign raised over $140,000.00.

Lights of Hope is one of our biggest annual fundraisers, and it helps support essential hospital programs like our Inpatient Psychiatry and Psychiatric Assessment (PAN) teams.

PAN is a multi-disciplinary group of professionals, led by Chelsea Slobodan, who are passionate about mental health and addiction care and provide patients experiencing mental health crises with access to a range of healthcare professionals, including Psychiatrists, Addiction Counselors, Indigenous Wellness Liaisons and Interpreter Services.
This is a project that has been in the works for many years, and we are incredibly proud of this program and the team behind it.

Please consider donating to the Lights of Hope this holiday season and help us continue to fund incredible programs like PAN.