Lights of Hope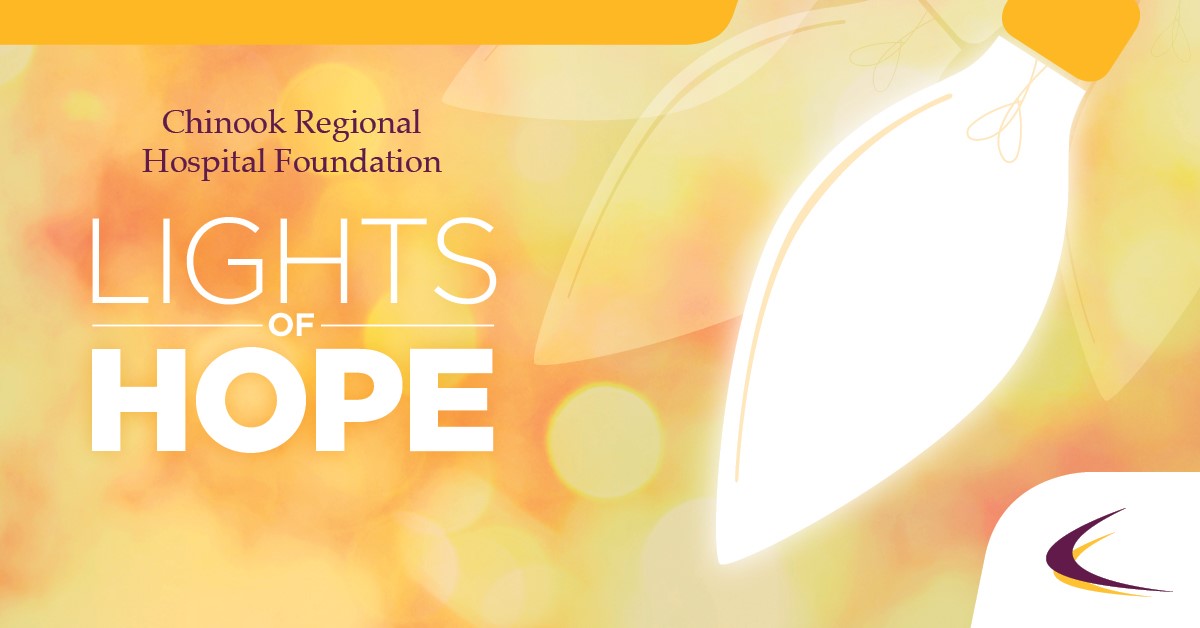 Make a donation this holiday season in honour of a loved one, family member, health care professionals or in memory of someone dear to you. This Annual December Tradition brightens the Hospital and proudly shows that giving and generosity in our wonderful community is alive and well.
Thank you for celebrating the spirit of giving by honouring your loved ones.
In 2021, the Lights of Hope Campaign raised over $140,000.00.
The ongoing goal of the Chinook Regional Hospital Foundation is to raise, receive and to distribute funds for equipment and programs that will enhance patient services and health programs in our community. Monies raised from this year's Lights of Hope Campaign will support the ongoing renovation and redevelopment of the Mental Health Facilities at the Chinook Regional Hospital.